AOC And Her Leftist Friends Are Repeating A Old Lie To Attack The Late Mayor Of New York City, Edward Koch
In what has now become all too common, the radical left is not only attacking others, even if their party members, either past or present, don't live up to their expectations, they are doing all they can to disgrace and remove these people from public memory—case in point, Edward Koch.
Koch was an old school Democrat, served as a US Representative from 1969 to 1977, and later moved on to serve for eleven years as Mayor of New York. During one of his campaigns, in 77, when running against the then-mayor of New York, Abe Beame.
TRENDING: Biden And Left Moves To Reign In Free Speech After Musk Twitter Purchase.
According to the Daily Mail:
Numerous local politicians got copies of what looked to be a racially inflammatory letter from Koch to Badillo. The letter claimed Beame's administration had discriminated against Hispanics while allowing 'Black Power groups in the city to run part of his administration.'

'We are now faced with a crisis should the City Administration suddenly fall in the hands of a Black Mayor,' it said, adding that 'all of my white constituents' would leave the city, 'taking the money with them and New York City will become a ghost city.'
It was later found out to be a hoax by the FBI. It was nothing but a political attack that attempted to weaken Koch to prevent him from winning the mayoral election.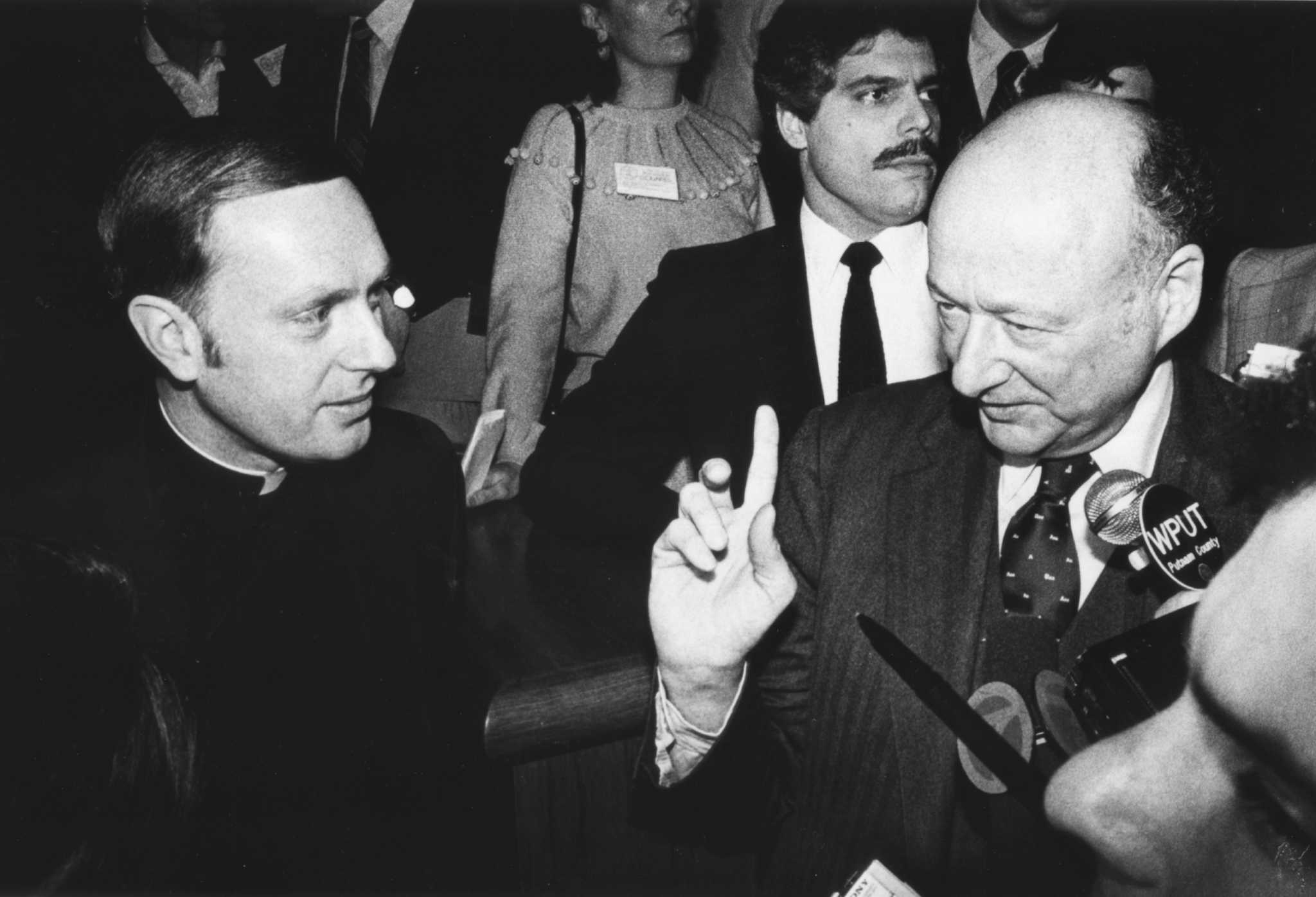 But none of this matters; the accusation was made, even though it was proven to be false, AOC and her loony far-Left friends think this is enough to strip the name Koch from landmarks, parks, or buildings named after him.
There always has to be more slander pushed against someone by the left; in this case, "woke" Democratic politicians, including Rep. Alexandria Ocasio-Cortez, want to remove the name of the late ex-Mayor Ed Koch from the 59th Street Bridge — but foes are blasting the move as "cancel culture out of control.''
This came from Jim Owles LGBT Democratic Club, whose leader, Allen Roskoff, despised Koch for his belated response to the AIDS crisis. Although at that time, not much was known about the disease, people who contacted this were dying all over the country. This does not matter; according to Roskoff, Koch was guilty of something far worse; he had to be a homosexual because he was never married.
This came from other rumors during the many campaigns by Koch, something he dispelled when he retired where he said he had always been heterosexual, but none of this matters, the LGBTQ leader in New York is too busy building up his victim status, so Koch must go.
Roskoff acknowledged to The Post that his case against Koch is personal.
"Two of my lovers died in my arms from AIDS. I hold Koch partially responsible," he said. "Ed Koch early on refused to recognize the AIDS crisis."
The real problem with this is the victim mentality of the Left; rather than looking into facts, the radical left of the Democrat party has decided that this man must be what Roskoff claims. To question would be to demand some facts from the radical LGBTQ radicals that can't do, so they decided that the memory of Koch has to be destroyed no matter the cost.
Like much we see with both the progressive activist and the radical Left, they could care less about facts, or the truth, stand up against their demands, and do what they can to cancel you. The greatest example of this is the attacks against Harry Potter author RK Rowling. She has dared to stand up for women athletes' rights; she's dared to stand up to the radical LBTQ push to put men in women's sports and wants nothing to with this.
TRENDING: JIM ACOSTA TRIES TO CORNER REP. MARJORIE TAYLER GREENE, IS SLAPPED DOWN AND SILENCED
For this, they have tried to treat her like a pariah; thankfully, she has enough money and fame to stand up against this attack.
Before I finish, I must say, much of what Koch or Rowlings believe in politically I have little in common with, yet I stand with them because one should not be canceled simply because there is a difference of belief.
The Left is trying to cancel Rowlings for daring to stand up to them; they have a vendetta against Koch because people with AIDS died and blame him for not acting quickly enough. They are trying to strip his name off a New York landmark, a bridge that bears his name.
We are committed to truth and accuracy in all of our journalism. Read our editorial standards.