CNBC's Jim Cramer doubles down on the belief that government has the 'right' to force citizens to obey vax-mandate
CNBC host Jim Cramer returned to Twitter on Thursday, doubling down on his controversial take on how the government has the "right" to force citizens to obey regarding getting vaccinated against the coronavirus.
Cramer received fierce backlash on Wednesday for arguing that the government "has a right" to force citizens to obey it after criticizing Texas Sen. Ted Cruz for rejecting coronavirus vaccine mandates.
TRENDING: CDC DROPS TRUTH BOMB: SHOCKING NUMBER OF OMICRON CASES ARE IN VACCINATED PEOPLE!
Cramer responded to his critics by claiming that he doesn't have a "pro-vax stand" but that he is only trying to keep people healthy, and anyone who disagrees is "anti-healthy" and "would have been pro-polio."
"I am getting people furious of my pro-vax stand. I don't have a pro-vax stand; I have a stand to keep people healthy. You are anti-healthy if you are against me. YOU WOULD HAVE BEEN PRO –POLIO," Cramer tweeted on Thursday. 
Cramer previously referenced polio vaccinations in his criticism against Cruz on Wednesday.
"I listen to [Senator] Cruz, and I wonder what he thinks about the idea that General Eisenhower thought the nation had to beat an illness. Does he take this stand because he doesn't want our country to be strong under a Democrat? Cause it won't be," Cramer wrote.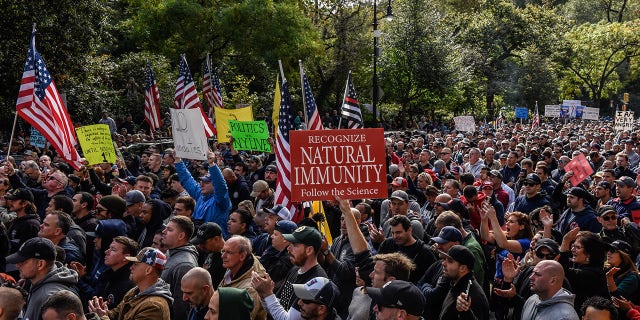 Critics continued to slam Cramer for doubling down and considered another "stupid" take.
Grabien founder Tom Elliott tweeted, "surely you're not this stupid."
"'Pro-polio' has to be the best straw man argument of 2021 against people who are anti-mandate," conservative radio host Tony Katz said. "Amazing. Like @paulkrugman' inflation hurts the poor?' level amazing."
"I always find the ALL CAPS approach to social media to be the most persuasive," libertarian activist Matt Kibble wrote.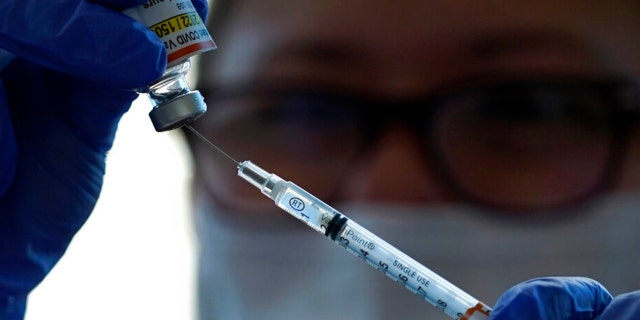 Cross-posted from FOX News
Notes from the Editor
We at 0censor do not advocate for anyone not to get the vaccine, and with good reason, we aren't qualified in any way to give any medical advice, but we do know what our constitutional rights are. While I have gotten the vaccines, so did my family; in the end, I am not sure how much they helped. After getting COVID last year, then again this year, when it swept through our house, it took the life of my wife. I know the pain this plague brings.
But with this knowledge, I will tell everyone the same thing I told my wife before she passed, "If people wish to get the vaccine, great, good for them; if they want not to, good for them too, that is their right.
We heard Jim Cramer say that people who are anti-forced vaccination would have been pro-polio, but I must say, "I lived when they were doing the mass polio vaccines when you got the vaccine, you were not told to stay away from those that did not, they were no longer a risk to you."
Yet this is not what we are being told with this vaccine; we are told if you have the vaccine, you are still at risk, and more so, if you do not have the vaccine, you are a risk to everyone else. This is rather peculiar; either you are protected or not, if you aren't, why are we getting the vaccine? Vaccines protect you from the disease, not make you more at risk.
In the end, I am against the government forcing anything. The Polio vaccine was never forced; the government demonstrated the benefits, parents saw this and encouraged their children to be vaccinated.
Also, quarantines were not placed on the whole population; the nation was not shut down to fight this, people went on about their business. This is not what is being suggested with COVID.
TRENDING: FDA COLLUDES WITH US POSTAL SERVICE TO DESTROY IVERMECTIN SHIPMENTS
The government is there to protect our borders, to protect our rights to live in freedom; that is where it stops. We now have a dictatorial government demanding we either cave in to its demands or be treated as second-class citizens. In some states, you can be arrested for not carrying papers showing you are vaccinated; this is Gestapo-like behavior, something I would have expected from Germany in the 1930s and 40s, not in the U.S. today.
What people like Jim Cramer want or demand are immaterial; the courts at this point have not shown they are willing to side with the mandates.
We are sorry we could not post on some sites with Facebook, I guess accurately reporting on the news will get you banned for the day.
We at 0censor run off of your goodwill; with the Holidays upon us, we are once more raising funds to continue our services into the following year. We only ask that you give what you can, this business is one of love, but anything you can donate helps!
We are committed to truth and accuracy in all of our journalism. Read our editorial standards.