Democrats In The US Use Liberal Anti-Death Penalty Advocates overseas To Stop Executions By Cutting Off The Drugs Used In Executions
Score 0%
Score 0%
 Three states paying astronomical amounts to skirt a ban on pharmaceuticals for lethal injections
As Democrats move to make the death penalty illegal, having failed in the voting booths, they are now moving to make the drugs needed for this illegal.
Republican-controlled states are spending astronomical sums of their taxpayers' money to buy pharmaceutical drugs in an attempt to carry out lethal injection executions, something that seems to have some of our European allies crying foul. They seem to have a strong objection to putting someone to death for a heinous crime.
TRENDING: NEW YORK TO GIVE UNEMPLOYED ILLEGAL IMMIGRANTS UP TO $15,600 EACH
When the Democrats could not get by vote to halt the death penalty, they then moved through the federal government to make it illegal for states to buy the pharmaceuticals needed for lethal injection.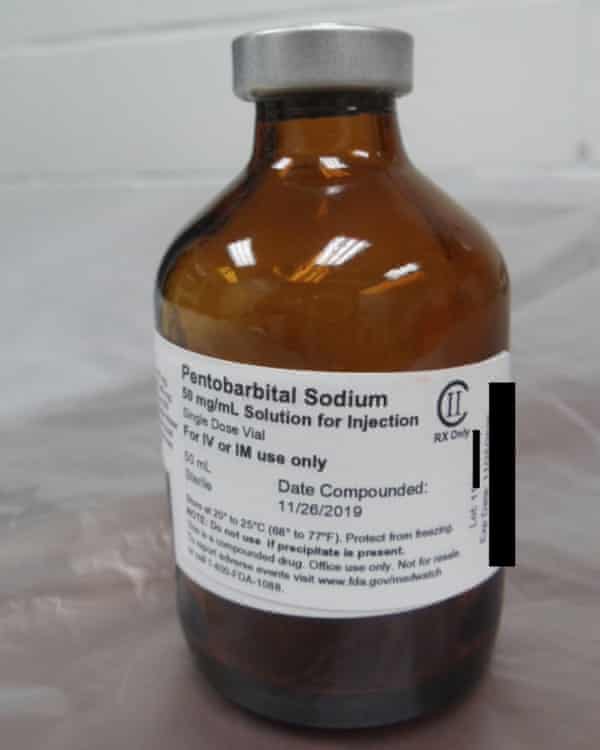 When the Democrats could not get by vote to halt the death penalty, they moved with their allies overseas to stop the production and get Denmark to create a law that no EU nation could use the medication for this purpose.
The Guardian, an English news site, thinks that by exposing that states like Arizona, spending over $1.5 million to buy the drugs needed and storing them for when the need arises that Americans will be outraged. It seems they ignored where this was brought to a vote; there was strong support in the states that have the death penalty for continuing the practice.
Maybe we need to let Biden know that we would appreciate it if he told England and other European nations that their laws are their own, we don't interfere with their lack of freedom of speech, stripping away the right to have arms, they should not be attacking us for putting down criminals that partook in terrible crimes.
The Guardian showed a single-page heavily redacted document from last October. The corrections department ordered 1,000 vials of pentobarbital sodium salt, each containing 1g, to be shipped in "unmarked jars and boxes."
At the bottom of the document, the record states: "Amount paid: $1,500,000."
Arizona's extraordinary $1.5m payment showed the state is prepared to carry out executions despite liberal moves to stop them. Pentobarbital is a sedative used in Arizona executions, with 5 grams being injected into the inmate to induce a fatal overdose.
The Europeans are saying that the use of this drug is illegal under federal law, that is a fabrication, that has never been the case.
The last time that Arizona put to death an inmate was in 2014, when executioners executed Joseph Wood.
In recent years, 19 states and the federal government have moved to shroud their execution practices in secrecy (due to activists both within and outside the US) – working especially hard to obscure the source of their lethal injection drugs. We are finding when Europe is trying to interfere with this; the government is forced to go outside the usual means to obtain these drugs.
There is also the case of the price of these drugs skyrocketing due to the cost of legal disputes. Between 2018 and 2020, Nevada spent over $100,000 defending itself in a lawsuit brought by a pharmaceutical manufacturer who objected to its drugs being obtained fraudulently for use in executions (yet they refuse to manufacture or supply the drugs).
TRENDING: BIDEN EYES EXPANDING SUPREME COURT, ANNOUNCES COMMISSION TO 'STUDY' IT
Arizona is pushing to restart executions after the seven-year hiatus that followed the execution of Wood. The state's attorney general has filed notice that he intends to seek death warrants imminently for two inmates – Frank Atwood, who was sentenced to death for the 1984 murder of a girl; and Clarence Dixon, who went and first raped, then killed his ex-girlfriend in 1978 (authorities were able to solve the cold case by DNA evidence).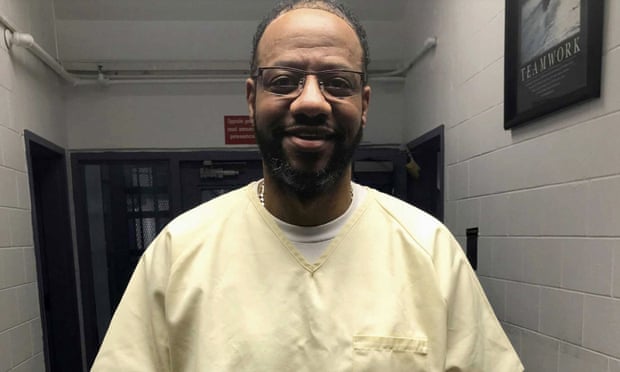 Tennessee has also filed to execute Pervis Payne. The inmate's execution was postponed from December because of Covid until after 9 April, when a new warrant can be introduced. I am not sure why they would postpone an execution due to COVID fears; after you are dead, it does not matter if you caught it or not.
Once more, activist, this time mostly from overseas are creating issues where, something that should not be tolerated.
We are committed to truth and accuracy in all of our journalism. Read our editorial standards.
Review
0%
Summary Anti-death penalty advocates have gone overseas and are working with Europe to stop all execution's in the US by cutting off the supply of drugs needed.