GA Legislator Introduces 'Joe Biden Jim Crow on Steroids Voting Act' in Response to Lies
Joe Biden keeps repeating untruths about Georgia's voter integrity bill. Our unifying president calling it the new Jim Crow is what got the All-Star Game taken out of Atlanta. He's hedging his bets a little with other boycotts while still calling the new voting laws Jim Crow-adjacent. The White House has also signaled that the lying will continue, because really, who is going to stop them? Georgia State Rep. Wes Cantrell wants to find common ground with President Biden. If Georgia's laws are really Jim Crow 2: Jim Crowier, the Peach State should make its laws more aligned with Biden's home state of Delaware. To reach this lofty goal, Rep. Cantrell is introducing the "The President Joe Biden Jim Crow on Steroids Voting Act."
TRENDING: US MILITARY CLAIMS CHINESE ATTACK ON TAIWAN IS IMMINENT. TAIWAN THREATENS WAR 'TO THE VERY LAST DAY'
This is top five, all-time trolling. You might even call it All-Star trolling.
From State Rep. Cantrell's Facebook page:
1. Instead of having up to 19 days of early voting in Georgia, we will have ZERO days of early voting JUST LIKE DELAWARE!

2. Instead of having no excuse absentee voting in Georgia, you will have to have the excuse of being sick or disabled to vote absentee JUST LIKE DELAWARE!

3. Instead of having plenty of secure drop boxes in Georgia, there will be no drop boxes JUST LIKE DELAWARE!

4. Instead of being able to get drink/food from a non-poll worker outside of the 150 foot buffer & drink from a poll worker within the barrier in Georgia, it will be illegal to receive anything of value while standing in line to vote JUST LIKE DELAWARE!

5. Instead of being able to vote in relative quiet in Georgia, your name will be announced outloud (and your party affiliation during a primary) so that your vote can be challenged by anyone in the precinct JUST LIKE DELAWARE!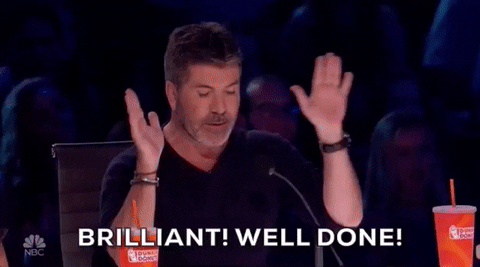 TRENDING: RUSSIA IS MOVING TROOPS TO THE UKRAINE BORDER AS THE US IS OCCUPIED WITH POSSIBLE CHINESE INVASION OF TAIWAN
Of course, Rep. Cantrell isn't actually introducing this bill. Even though he should. It would force Biden to respond. But the point is what's important. NEITHER state's laws represent the new Jim Crow. But the leftist activists opposing the bill decided that was the talking point. The people who tell Biden what to say told him if he keeps repeating it, he can have an extra pudding. Fine. Georgia's new laws that increase the opportunities people have to vote is "Jim Crow on steroids." Therefore, the logical conclusion would be that states with more restrive laws are worse than Jim Crow on steroids. Delaware has more restrictive barriers to vote than Georgia. Joe Biden has represented Delaware for 217 years (approximately) and never spoken out against them. Joe Biden supports Jim Crow.
That's how we play the game, right?
From Louder With Crowder
We are committed to truth and accuracy in all of our journalism. Read our editorial standards.