Impeachment articles Sent, House Democrats Demanding Control Of Process
Pelosi, in a scene reminiscent of a president signing a significant bill into law, had a roll-out of her signing the articles of impeachment, with pens passed out on, served up on a silver platter as they gleefully signed the articles and passed them on to the Senate.
To critics, the tone of the event seemed celebratory — a far cry from December, when Pelosi wore black and insisted on the House floor, it was a "solemn" day before the Democrat-controlled body voted to impeach the president on abuse of power and obstruction of Congress allegations. Later, she even cut short two rounds of cheers from Democrats when the articles were adopted.
"You know what you hand out pens for? Accomplishments. Like, say, signing a historic trade deal with China," Republican National Committee spokeswoman Elizabeth Harrington added, referencing Trump — who on the same day as Pelosi's impeachment signing entered a landmark trade agreement with Chinese Vice Premier Liu He in the East Room of the White House.
The fact that we, the taxpayers are paying for this is infuriating, but that they now are changing their tune, doing this in a celebration is even more so, we now see the Democrats change their tune as this sham moves forward.
But the Democrats are not content with staying here; they are demanding they now control the whole impeachment process, Nadler has questioned the right of the Senate to question Hunter Biden or others, claim they have no bearing on the impeachment. Yet, the whole impeachment process stared due to Trump looking into corruption involved VP Biden and his son Hunter.
Within moments of House Speaker Nancy Pelosi announcing the impeachment managers to prosecute the case against President Trump, Democrats were already clashing with Republicans over the prospect of calling GOP-sought witnesses — like Hunter Biden — to testify as part of the Senate trial.
House Judiciary Committee Chairman Jerrold Nadler, D-N.Y., who will serve as one of the House managers, slammed the idea of calling former Vice President Joe Biden's son to testify, claiming he is not a "relevant" witness.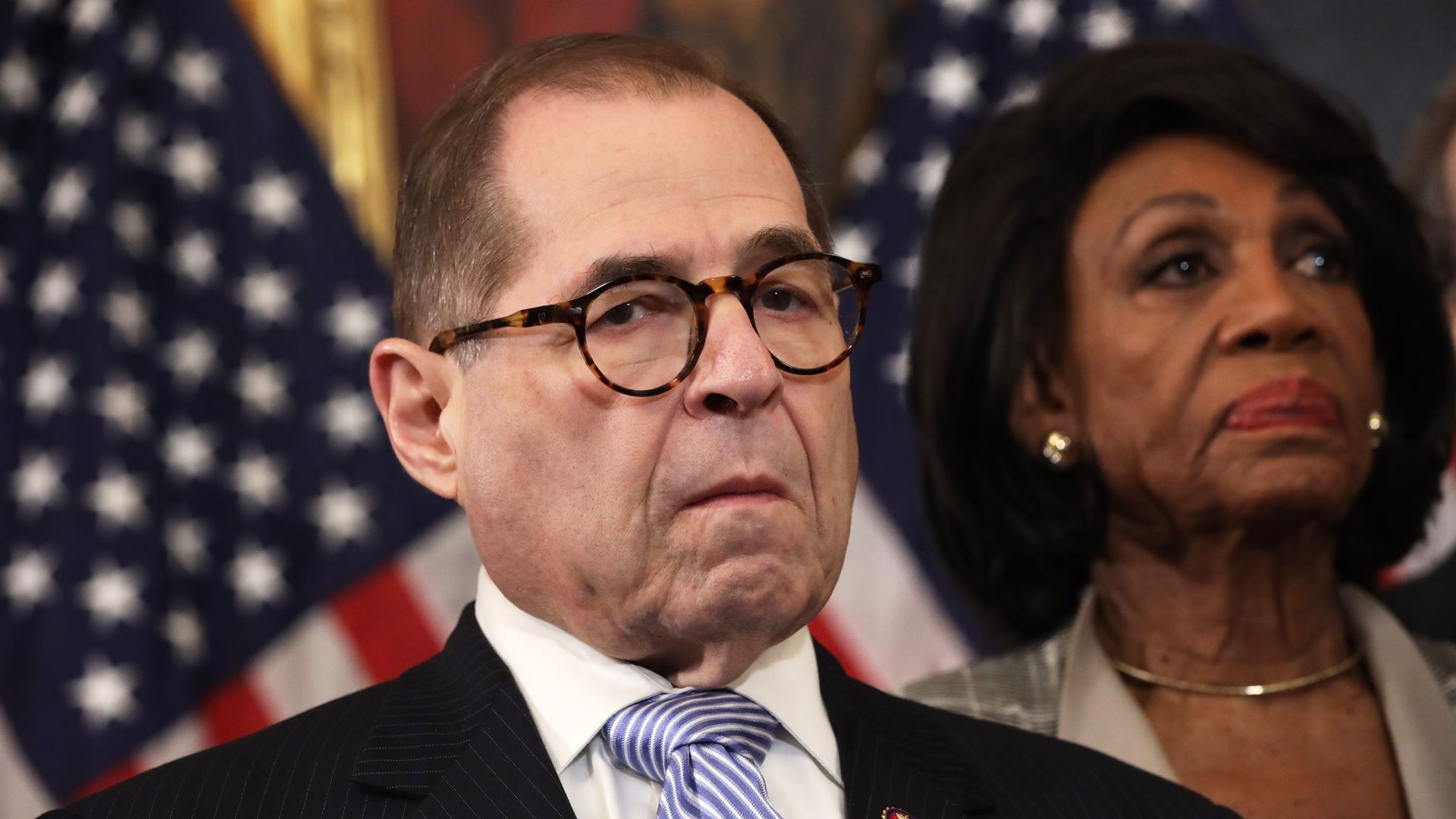 "The relevant question is relevance. In any trial you call witnesses who have information about the allegations, about the charges," Nadler told reporters Wednesday. "The allegations, for which there is a mountain of evidence, is that the president betrayed his country by trying to extort Ukraine by withholding $391 million in military aid that Congress had voted in order to get Ukraine to announce an investigation of a domestic political opponent—that is the allegation.
"Any witness who has information about whether that is true or not true, is a relevant witness," he continued. "Anybody, like Hunter Biden, who has no information about any of that, is not a relevant witness."
He added: "Any trial judge in this country would rule such a witness as irrelevant and inadmissible."
The problem Mr. Nadler is the Senate is the trial Judge. They are the ones who decide who is relevant or not, not you or members of the House.
The pushback comes as both sides have grappled with the question of whether new witness testimony will be sought in the Senate. Pelosi delayed transmitting the articles in a bid to extract a commitment to witnesses. Still, Democrats are mainly interested in hearing from top Trump lieutenants with knowledge of the push to pressure Ukraine to launch investigations of Democrats while aid was withheld.
While Republicans have not committed to doing so, they have countered that a new round of testimony could allow them to call their witnesses — like Hunter Biden.
House Intelligence Ranking Member Devin Nunes, R-Calif., Oversight Committee Ranking Member Jim Jordan, R-Ohio, and Foreign Affairs Committee Ranking Member Michael McCaul, R-Texas, all included the younger Biden on their proposed witness list at the formal start of the public impeachment hearings phase in the House inquiry. Their witnesses were not approved.
Hunter emerged as a central figure in the Ukraine controversy due to his business dealings.
The whole inquiry was set in motion over Trump's requestion an investigation into Hunter if he got his job due to his connection due to the fact he was the son of VP Biden. To claim that there was no relevance when this was the whole reason for the request and later the impeachment trial is absurd at best, outright corrupt and stupid at the worst.