Finally, Indictments For Corruption Around Clinton's Is Served
Yesterday Federal authorities issued arrest warrants for the emissary of two wealthy Arab princes who gave money for access to top government officials, mainly the Clintons. He was busted boasting to unnamed officials of a Middle Eastern government about his direct access to Hillary and Bill Clinton while funneling more than $3.5 million in illegal campaign contributions to Clinton's campaign funds. This is according to the federal indictment announced by the Justice Department yesterday.
"Wonderful meeting with Big Lady… Can't wait to tell you all about it," George Nader allegedly wrote to an official of one of the foreign governments he advises in the Middle East after attending a political fundraiser with Hillary Clinton on April 16, 2016. Nader, a lobbyist, convicted sex offender, and a key cooperating witness in the Robert Mueller investigation, was brought to the Clinton fundraiser as the guest of Ahmad Khawaja, the founder, and CEO of Allied Wallet, a Los Angeles payment-processing company.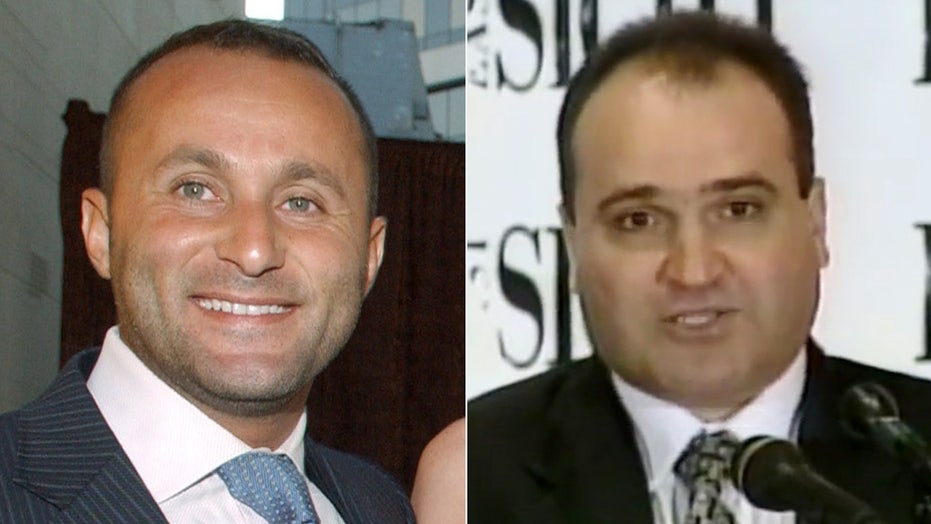 Nader was soon directing millions to others to gain entry to similar access without disclosing his involvement or the source of the funds. He also bragged of trying to figure out how to get close to the Trump camp, the need to establish a relationship to them, but there was no evidence of any of this presented in the indictment.
After the election, the indictment alleges, Allied Wallet illegally contributed $1 million to the Trump inauguration for VIP tickets, with Khawaja taking Nader and Rudy Dekermenjian, an attorney for Allied Wallet also charged in the indictment, as his guests.
Asked whether they intend to return the allegedly unlawful contributions, representatives of the Clinton campaign, the DNC, and Priorities USA — one of the Democratic fundraising committees involved — did not respond to a request for comment.
Nader is in federal custody after his arrest earlier this year on other charges regarding sex crimes; his lawyer did not respond to a request for comment. Khawaja's whereabouts are unknown.
Nader's attendance at donor events with Hillary Clinton, her husband, and people in her orbit allegedly continued through the remainder of the campaign season. The approach to Hillary Clinton was facilitated by Khawaja's illegal contributions and regularly reported via WhatsApp by Nader to his contacts in the unnamed Middle Eastern country, which the indictment refers to as "Foreign Country A."
The indictment shows communications to the foreign princes as follows:
May 7 – Had a magnificent session with the Big Lady's key people….You will be most amazed by my progress on that side!"
June 7 – "Had a terrific meeting with Big Sister H. You will be most delighted
June 27 – "Meeting with [Bill Clinton] was superb!"
June 29 – "Meeting with the Big Lady went extremely well!"
August 22 – "I am on my way to catch up with Big Sister and Family in NY Sir!"
Oct 13 – "Had a simply Terrific Magnificent brainstorming and discussion with the Big Lady This evening!"
In mid-July, Nader sent a government official of Foreign Country A, a photo of himself with Bill Clinton taken in Khawaja's house, one of the princes he was working for. This alone brings to question and damnation over Clinton's knowledge that his funding and direction came from a foreign entity.
After the election he and the foreign parties he was representing switched donations, giving millions to Trump's inauguration, it must be stated this is not shown to have any knowledge on Trump's part where the money came from, although so news sites are trying desperately to tie this togather.
The indictment says he illegally contributed $1 million to Trump's inaugural committee. Khawaja obtained tickets to Trump's inauguration in return for the contribution and brought Nader and another alleged co-conspirator as his guest.
There is no mention of what country he was representing, but we do know they were a royal ran nation. As the 53-count indictment states, he was a "self-described advisor to certain foreign governments in the Middle East, including Foreign Country A."
The Mueller report describes Nader as a "senior advisor" to Mohammed bin Zayed, the crown prince of the United Arab Emirates. Nader has also reportedly held himself out as an intermediary for Mohammed bin Salman, the crown prince of Saudi Arabia, who shares a close relationship with bin Zayed.
The detailed allegations, describing an effort to get close to Clinton, apparently with the full knowledge of one of his foreign sponsors, complicate Nader's role in the 2016 campaign and its aftermath.
Mueller's report and numerous news accounts had previously shown Nader to be deeply entrenched in Trump's world. Among other things, Nader arranged and attended a secret meeting on the Seychelles islands between Kirill Dimitriev, a Russian investor closely linked to the Kremlin, and Erik Prince, a private security magnate and a trusted associate of the incoming administration, shortly before Trump's inauguration.
The indictment does not name Bill or Hillary Clinton, Donald Trump, or any members of their campaigns, and it does not accuse any of them of wrongdoing. The indictment also does not directly allege that any of the illegal contributions were funded by foreign money. Hillary Clinton and Donald Trump are referred to as Candidate 1 and Candidate 2, respectively, in the indictment; Bill Clinton is referred to as Individual 1.
What we are seeing is the first step of indictments around the Clinton's, there will be more to follow, the Justice Department will then work to tie these to both Hillary and Bill, to show that they knew where the funds were coming from but were taking funds for access.
The hammer is starting to fall, finally, justice is being served, even if it is on a cold plate.
It is only a matter of time until the next arrest, then one after that, finally for the culmination of this investigation, indictments served to all the Clintons for their corruption that has run for years with no checks. The hammer is starting to fall. Finally, justice is going to be served, even if it is on a cold plate.