NY Times Ignores Movement To Defund Police When Analyzing Surge In Murders, Suggests Social Services Can Help
By Timothy Benton and Brian Flood
The New York Times explored a surge in murders across America on Tuesday and ignored the defund the police movement and soft-on-crime policies when listing causes for the tragic spike but found space to mention "social services" can help the problem.
A series of random, high-profile murders have made national news recently. LAST WEEK, a UCLA graduate student was stabbed to death in a random daylight attack in Los Angeles. A woman was pushed to death on a New York City subway platform. Another woman was shot and killed in New York during the robbery of a Burger King. A New York City man was also killed Friday when a suspected posed as a delivery driver to carry out a deadly attack.
TRENDING: Rubio: Fauci Is 'Protected' by View of Media, Dems That He 'Cannot Be Questioned' and Biden's 'Tied' to and Can't Abandon Him
"In 2020, murders in the United States spiked more than 27 percent — the largest percentage increase in at least six decades. Last year, murders went up again. Those murders resulted in the deaths of thousands more Americans and returned the U. S. to homicide rates not seen since the mid-1990s," "The Morning" newsletter author German Lopez wrote for the Times.
The Gray Lady then reported that experts are divided on why murders have spiked but noted they typically point to either the ongoing COVID pandemic, a "change in policing," or an uptick in gun purchases. The passage about a "change in policing" failed to acknowledge the movement to defund the police, which both Democratic lawmakers and media members have pushed. Instead, the Times focused on police officers who are afraid to end up in "the next viral video" and a lack of confidence in cops by the American people.
"The fallout from the 2020 racial justice protests and riots could have contributed to the murder spike. Police officers, scared of being caught in the next viral video, may have pulled back on proactive anti-violence practices," Lopez wrote.
"More of the public lost confidence in the police, possibly reducing the kind of cooperation needed to prevent murders. In extreme circumstances, the lack of confidence in the police could have led some people to take the law into their own hands — in acts of the street or vigilante violence," Lopez continued. "The timing supports this theory, with homicides rising unusually quickly shortly after George Floyd's murder and the ensuing protests. In 2015 and 2016, Killings also spiked after protests over policing during those years."
The Times' passage about a "change in policing" ended there, quickly pivoting to "more guns" being a reason why crime has surged.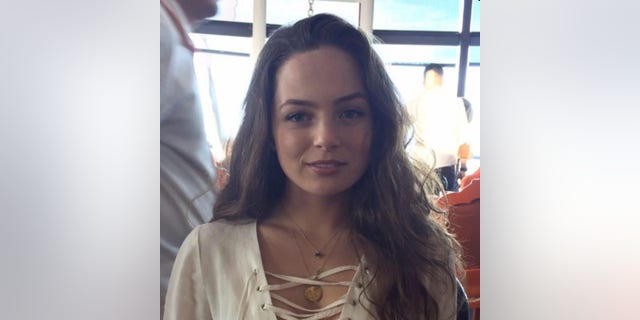 The Times newsletter ignored the polarizing defund of the police movement's impact on police departments. Last year, Dr. Darrin Porcher, a New York City police department veteran, said the movement hurt recruitment and retention and hindered response times. 
While the Times didn't mention the defund the police movement, it did suggest that social services can help reduce the number of murders in America. 
"In the short term, there's solid evidence for policing — specifically, more focused policing, targeting the people and places most likely to be violent. Lopez wrote that with some of these strategies, the police work with other social services to lift violent perpetrators out of that life," Lopez wrote.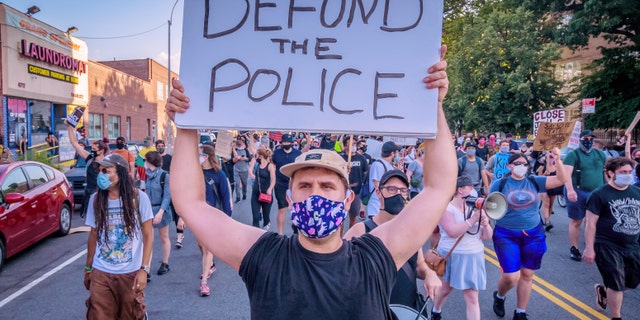 "In the long term, experts support a range of solutions that enrich both individuals' and communities' socioeconomic standing over time; they include preschool programs, summer job initiatives, raising the school dropout age, greening of vacant lots, more streetlights, and expanded drug treatment. There's also good evidence for gun control and higher alcohol taxes," he added.
In addition to the movement to defund police, many Democratic-led cities have turned to soft-on-crime policies. Manhattan District Attorney Alvin Bragg has been under attack since his office released his "Day One" memo to staff directing them to downgrade certain felonies, including armed robberies of commercial businesses, and no longer seek jail time for many serious offenses. The Times didn't mention this, either. 
Meanwhile, liberal CNN even admitted on Tuesday that calls for defunding police had lasting effects when it published an op-ed by former Republican Pennsylvania congressman Charlie Dent on the crime surge in Philadelphia. 
"The bottom line is that elected officials in major urban centers must address the homicide wave occurring on their watch. Indulging those extreme voices who argue for defunding the police and making law enforcement out as villains must end. It's time to get serious about what is happening on the streets," Dent wrote. 
Cross-posted from Fox News
Notes from the Editor
When I was growing up on a farm, we had a chicken called All-Star. Like most chickens, he lived for the moment, was never one to put any effort into thought; he just acted. All-Star believed that if he could not see you, you could not see him, so if you were chasing him, he would run up in the hayloft, run to the gap between bails of hay, and put his head in there. This did not work out for poor All-Star; we had a fox visit our farm one day; all we found were feathers where All-Star took his last great gamble.
Democrats remind me of him; they seem to think they can hide their heads and ignore reality; bad things will disappear. They are doing this with the uptick in crime; where policing has been reduced, crime is on the rise. If this was happening in just one place, we could say this is an abnormality, but this is happening across the nation. This isn't an abnormality; this is a repeating pattern.
I have no qualms about saying papers and news sites like New York Times, CNN, MSNBC, to name a few, have blood on their hands; they are the ones that pushed this narrative, a narrative that is now costing innocent people's lives.
Sadly our politicians are dancing to the tune these sources are spewing; even the GOP dances, refusing to stand up to the tyranny of the masses, instead play into the mass-hysteria we see falling on America.
TRENDING: Shocking Amount Of Americans Want Freedoms Tossed Out And Submission To The State Forced
Our nation is burning due to liberal ideology; instead of going out and fighting this fire, our legislators are ignoring what is happening, fearfully huddling in their corners, afraid of being labeled by some radical out there. Meanwhile, our press is like Nero, playing their fiddles as this nation is on fire.
I have news for you, we – the people. We are tired of this; if you are offended, we no longer care. Our love for this country is greater than our concern for your feelings. So buckle up and deal with it; we will call you out.
If you wish to scream "RACIST," go ahead; that only means we aren't a brain-dead liberal. That slight means nothing anymore; it has been abused until it has lost its meaning or sting.
We are committed to truth and accuracy in all of our journalism. Read our editorial standards.