Panel on Antisemitism Has Rashida, Marc Lamont Hill, and writer Peter Beinart, What's Next, Hamas and Hezbollah?
Feeling flush from a victory, or at least what they claim is a victory, we are starting to see the Democrats moving forward. One of the areas is fighting antisemitism, so whom do they invite, Rashida Talib?
The event, titled "Dismantling Anti-Semitism, Winning Justice," also features professor Marc Lamont Hill and writer Peter Beinart, both of whom have been critical of the Israeli government. Beinart previously called for abandoning a two-state solution and a Jewish home that is not a Jewish state in a New York Times op-ed while Lamont Hill was reportedly fired from CNN over comments he made on Palestine.
RELATED: Rashida Tlaib, Liberal Hypocrite, Terrorist Supporter
One has to wonder, was the head of Hamas or Hezbollah not available?
This is a farce, Rashida, who said she gets a calm feeling when thinking about the Holocaust. It should not be surprising that the people she supports openly call out for a do-over on the holocaust.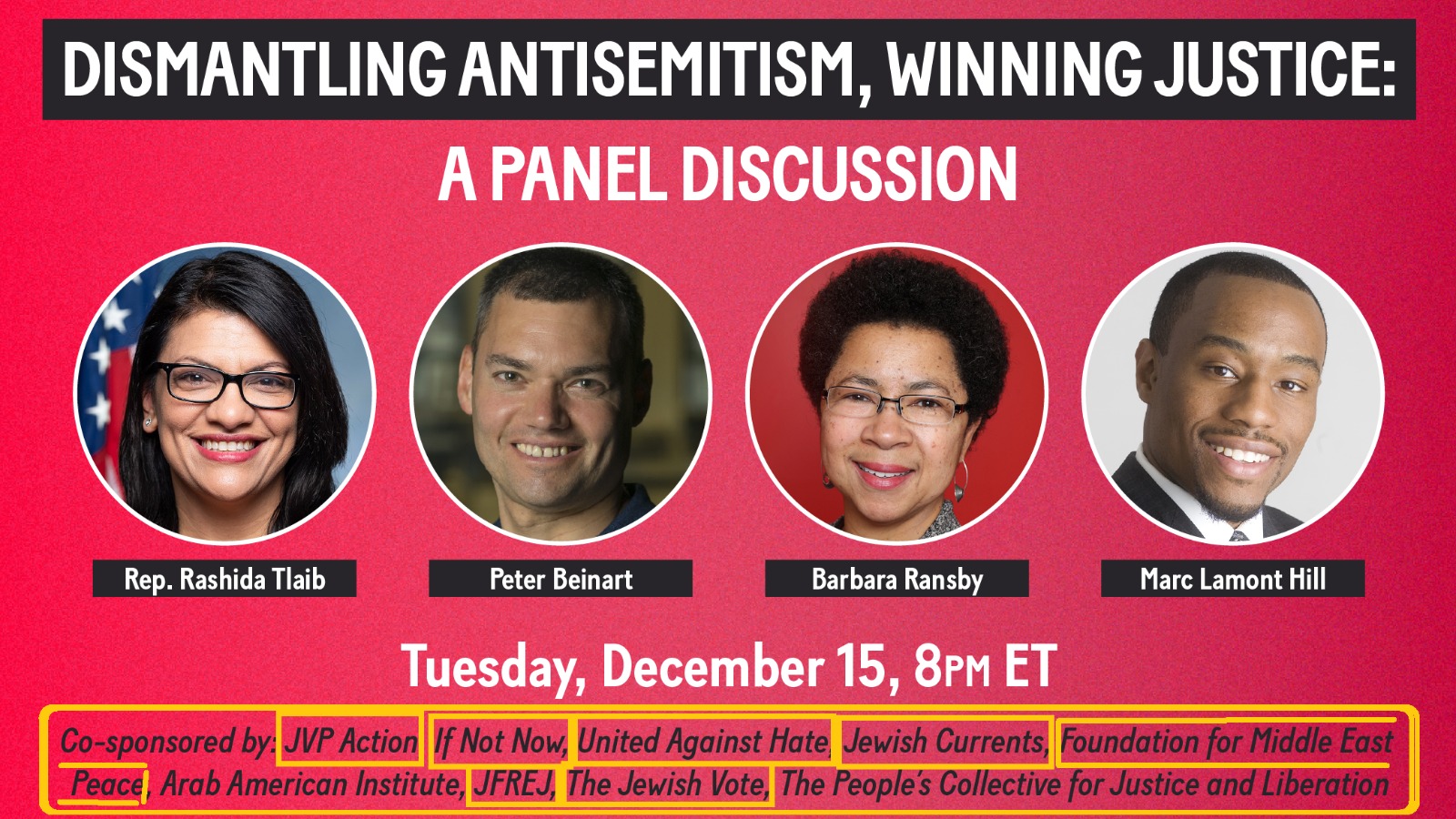 I think the worst part, and the most pathetic, is the far-left Jewish groups, such as Jewish Currents and the Jewish Vote, that support this. I am utterly at a loss for words, but then these people did nothing but attack Trump, called him antisemitism, guess logic and critical thinking were not their strong suit.
Even more, is the fact that they would invite these people. The only ones that could be worse are Linda Sarsour and Louis Farrakhan. It looks like I am not the only one that thinks this.
Remember, this is the same Rashida Tlaib who on her map in her office has a sticky note that blocks out Israel and puts down Palestine, the same one that keeps company with known terrorists. Sadly this seems to be the best these people can do.
I said once before, had many of them get offended, but there is truth in this. The hatred of the Jewish far-left for Israel is so great, along with their desire to force their ideology on us, they would gladly sacrifice Israel if it meant they could force their progressive socialism on the rest of us.
RELATED: Ripping The Facade Away From Rashida Tlaib
The worst part, Jewish leaders in the Senate and House, Democrat leaders, are openly supporting these people, which makes as much sense as having Jews campaign for Hitler in the 1930s.
We are committed to truth and accuracy in all of our journalism. Read our editorial standards.