Portland Rioters Smash Windows, Harass Diners
Rioters in Portland late Saturday smashed windows, vandalized buildings, and harassed diners.
Video footage showed a group clad in black, dressed in the style favored by the far-left Antifa network marching down the street, stopping to spray paint structures, break windows, and shout at diners.
Videos also showed the crowd shining lights into apartment buildings as they marched. Some residents confronted the crowd from their balconies while one woman, identified by a reporter on the ground as a tourist, got into a brawl with one of the marchers after wondering why the group was yelling at the police.
TRENDING: UN IS TRANSPORTING 25,000 ASYLUM SEEKERS TO THE US FROM MEXICO.
The unruly crowd was roving around Portland's Peal District neighborhood.
Portland police officers began advising the group that they should immediately stop committing crimes or they would face detention, citation, arrest, or use of crowd control agents.
Officers ultimately made two arrests before the crowd dispersed.
The arrested were identified as Darell Kimberlin, 31, and an unnamed 17-year-old. Kimberlin was issued a criminal citation for criminal mischief in the first degree and released while the juvenile, who was accused of interfering with an officer, was released to his parents.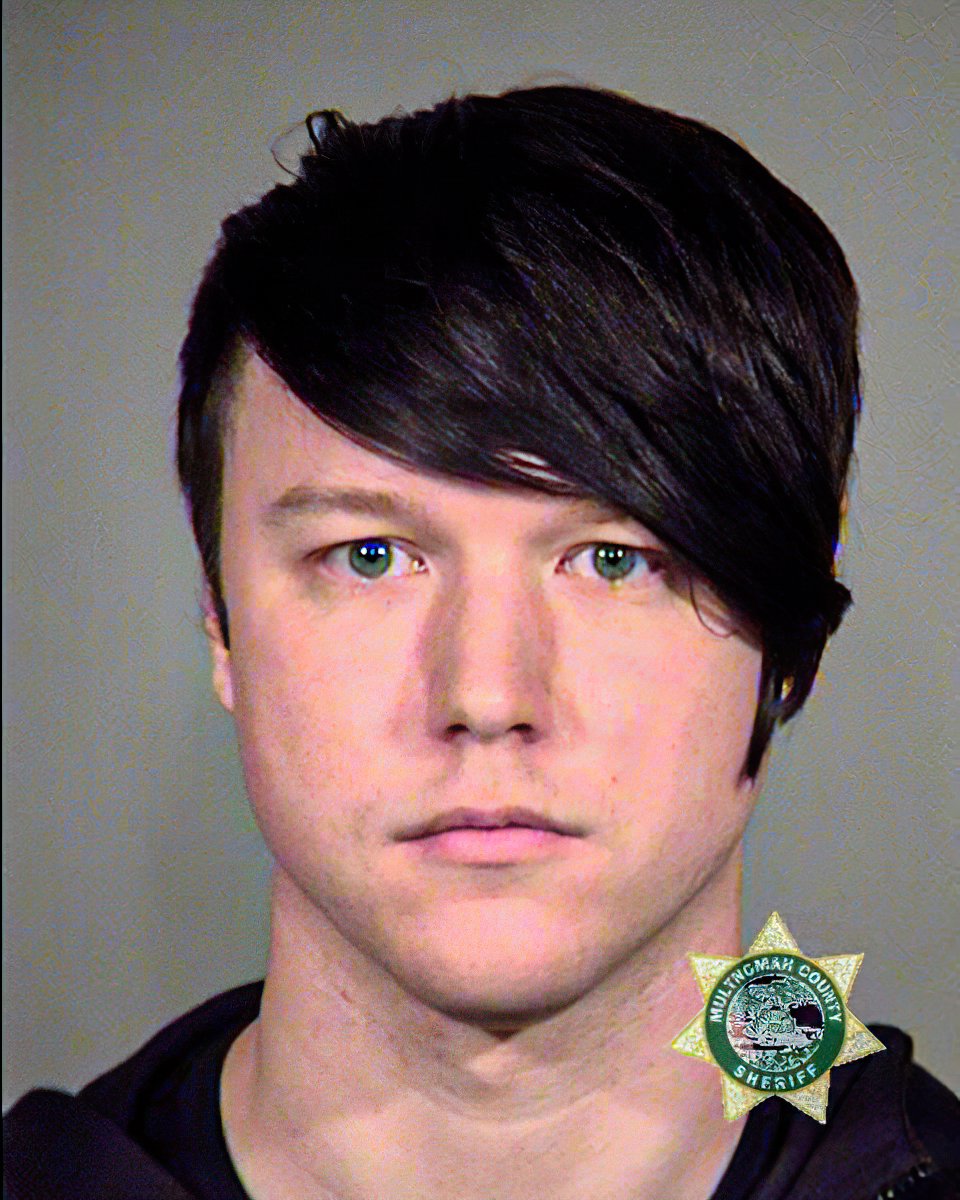 Kimberlin is an Antifa activist who uses an Antifa symbol intertwined with the communist sickle on his social media page. Antifa is an anarcho-communist network that regularly holds violent protests and riots.
"Oh they charged me with 4 felonies," Kimberlin wrote on Twitter, using an emoji of a person shrugging their shoulders. Many protesters and rioters have seen their charges dropped since Multnomah County District Attorney Mike Schmidt took office.
The law enforcement response as hindered by multiple shootings across the city, according to the Portland Police Bureau, "limiting the officers available to address the criminal behavior in the protest."
Videos showed a group of about 15 officers following the protest around before moving in and forcing the group to leave the roadway. Officers were riding bicycles. Another set of officers was perched on the outside of a riot van.
Portland was the site of a series of riots last summer, provoking a federal law enforcement response to protect the U.S. courthouse there. Rioters inflicted millions of dollars on federal buildings' damage before eventually turning their attention to other structures, such as residential buildings and police stations.
TRENDING: CUOMO HAS SECOND ACCUSER STEP FORWARD, WHERE IS #METOO?
Portland is also struggling with a near record-high number of murders in recent months. In the year of 2020, 55 homicides were recorded, the highest seen since 1994. Officials have cited the protests and riots as one reason the murder rate increased, because so many officers have had to deal with the incidents that they are forced on some nights to delay responding to 911 calls for hours.
From Epoch Times
We are committed to truth and accuracy in all of our journalism. Read our editorial standards.