Relaunched Parler's Free Speech Vision More 'Entrenched' Than Ever Before: CEO
The official relaunch of social media platform Parler carries forward the company's vision of being a space that protects free speech in a way that is "more firm and entrenched than ever before," interim Chief Executive Mark Meckler told The Epoch Times.
"Parler is back up online, and from our perspective, very healthy and robust. We don't answer anymore to the Big Tech oligarchy. We run robust, sustainable, totally independent technology from Big Tech," Meckler said on Feb. 15—the day the platform resumed service, and just over a month after the site was suspended from Amazon Web Services' servers.
TRENDING: MINNEAPOLIS, AFTER DEFUNDING POLICE, NOW SPENDING MILLIONS TO BRING THEM BACK
Meckler, an attorney and entrepreneur, hasn't yet disclosed which service provider is hosting Parler, but said in a release hours earlier that the company has now shifted to a new server farm. Parler's relaunch is intended to bring it back online for its current users only in the first week, with new users being able to sign up starting the following week.
The 58-year-old became Parler's interim CEO after his predecessor, John Matze, was terminated on Jan. 29 by the company's board, which is controlled by Rebekah Mercer, the daughter of hedge fund billionaire Robert Mercer.
Describing himself as a "warrior for free speech" and "advocate for the First Amendment," Meckler said that he didn't initially plan on becoming involved, but contacted Mercer to ask if he could help out behind the scenes.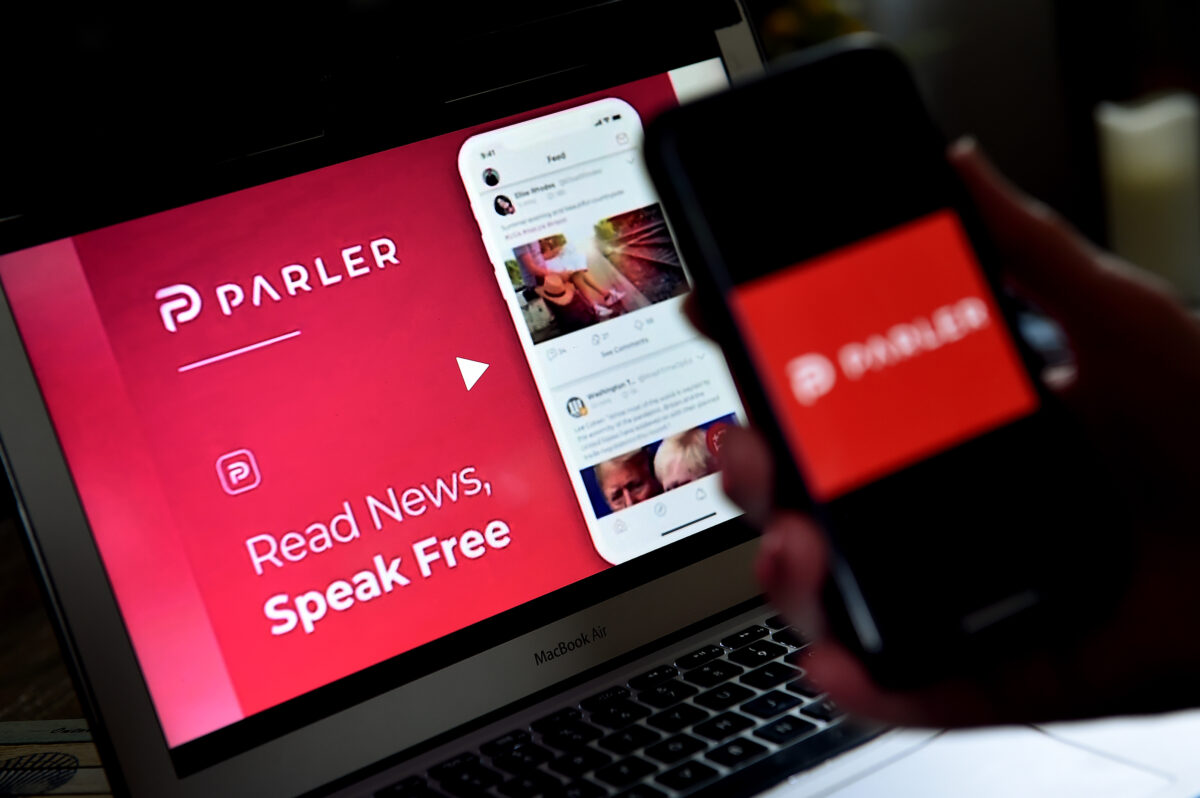 "That's how I got involved initially. I just started helping behind the scenes and ultimately ended up in this position where I'm interim CEO, and the plan is to bring in a new CEO eventually and just transfer over operations," he told The Epoch Times.
"Parler is intended to be the platform for free speech and a platform that values privacy and data sovereignty and promotes civil discourse. And I think that's the same as it's always been. If anything, that vision is just more firm and entrenched than ever before," he said, explaining the company's vision going forward.
"It is intended to be a platform for everybody. Nobody is going to be censored here at Parler and we encourage people of all political stripes to come in and engage in the discussion. What we're looking for is civil discourse. The term 'parlay' actually means people who are in conflict coming together and having a conversation and that's what we intend and that's what we hope happens here at Parler."
Days after former President Donald Trump was suspended from Twitter and Google, Parler was removed from Google and Apple's app stores, and later its hosting service agreement with Amazon was terminated. Amazon accused Parler of improperly moderating the platform.
Parler has since filed a lawsuit against Amazon, arguing that it violated antitrust laws and colluded with other Big Tech firms to deplatform the website. The overarching case hasn't yet been ruled on.
Meckler said the company has now looked ahead and built around a lot of the vulnerabilities that existed previously, in the event of another "attack" on the platform.
"What we've done now is we're on independent platforms, we've got redundancy. So we hope and pray that even in the event of an attack, we're going to stay up and be robust," he explained. "So we've learned from that. And that was probably the one thing that I think is very different today is those redundancies just didn't exist in the past."
TRENDING: TRUMP 'READY TO MOVE ON,' REBUILD GOP TO RETAKE CONGRESS, REPUBLICANS SAY
Parler's interim CEO said he believes the company was seen by Big Tech as a threat, both to their control of speech and to their business models.
"Parler, unlike the other platforms, doesn't view our users as a commodity," Meckler said. "We don't monetize their data, and we are building a successful business model. That's a threat to them, so it's both about speech they don't like and free market competition."
"The platform is stable and secure, and they're [users] going to see the performance get better every single day. We're just excited to have everybody back. We're going to stand for free speech, even when it seems like the rest of the online universe won't," he added.
From the Epoch Times
We are committed to truth and accuracy in all of our journalism. Read our editorial standards.