Sydney Powell And the Trump Team, If you Have Evidence Of Fraud, You Need to Show It Now!
I have never said anything other than I believe by all I have seen, there was massive voter fraud in this election. Still, I am increasingly finding myself hard-pressed to continue this line due to a lack of substantiated evidence produced to this point. While my faith is there, so is my gut; these can only take you so far.
We have seen the videos of poll watchers being told they could not come in; pictures of windows boarded up so no one could look in. Yet this does not show voter fraud, only that something is being done that is highly suspicious.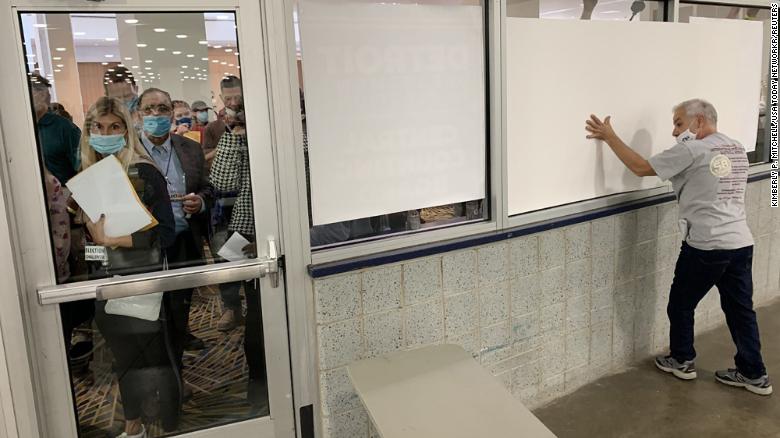 Votes have been found in the few areas with a re-count, we know that Dominion voter machines were highly susceptible to reprogramming, one that would raise alarms at any other time, yet still, this shows no evidence of fraud.
TRENDING: Newsom Wanted Snitches to Turn in Thanksgiving 'Scofflaws' But Several California Sheriffs Say They Will Not Comply
Yet, from the Trump team, we hear something else. On Friday, Trump Team attorney Sidney Powell told Newsmax's Howie Carr that once the campaign drops evidence of voter fraud, there will be several people who will need to be in witness protection. 
"When are we going to have some positive developments in the president's case here?" Carr asked.
Powell said evidence of fraud will be released this coming week.
"This was very widespread, very deliberate, well-funded, and everybody and their pet rock is trying to stop me from exposing it," the attorney said. 
I must say, as a rule, when Powell makes a claim, I tend to take her at her word, but it is hard when no evidence has been put to further either for "we the people' or in the courts with enough evidence to force them to act.
According to Powell, the various election software used went far beyond just the presidential election and was used so specific people were put in government positions. She believes it was also used against John James, the Republican candidate for Senate in Michigan, and Leon Benjamin, the Republican candidate for Virginia's 4th Congressional District. 
"I think they did it to any particularly strong Republican candidate this time around," she said.
When Carr pressed the former federal prosecutor about whether or not there will evidence of a "smoking gun," Powell stated the Trump Team has it.
TRENDING: Michigan AG Threatens to Criminally Charge GOP Lawmakers for Meeting with Trump on Possible Election Fraud
"We have a number of smoking guns," Powell said. "And we may have to get witness protection for them."
Part of the problem is unlike most cases where you take impropriety to trial, you have years to gather the evidence, look to see if you are given viable information or if it is a case of misdirection, but you can't do this here. The states are demanding in just a few weeks to have the electoral college votes. The states are pushing to verify their election, picking electoral voters; thus, the legal team has to move rapidly on this.
In the words of my older brother, "Don't sing it, bring it!" The days of making statements have to cease; we need to see the evidence now.