Trump Signing Bill Against Antisemitism At Colleges
In a move that quite frankly has many of us wondering why it took so long, Trump is now putting into effect guidelines to stop the rampant antisemitism in college campuses.
We continue to be lectured by the left about racism on the right, and some hold these wicked ways, but today, it is nothing like what we see from the left. From the whole party decided to attack people based on their skin color, thus "White Privilege" came about, now we see the ugly rise of rabid antisemitism in colleges today.
One has to ask, who controls the schools of higher education? We know that Progressive liberals have controlled these institutes for years now, turning our places of education into indoctrination camps instead of an area of open debate and reason.
No one seems to have any issue with the attacks against Israel that are racist in intent, against Jewish students because of their cultural and racial identity. Antisemitism appears not to be something the left is worried about.
A great example of this is the Souther Poverty Justice Center, they attack all who they deem as racist, Fundamental Christians and Jews because they will not accept their definition of marriage, they attack conservatives for daring to have a wall, but these antisemitic groups on campuses, they are saying nothing.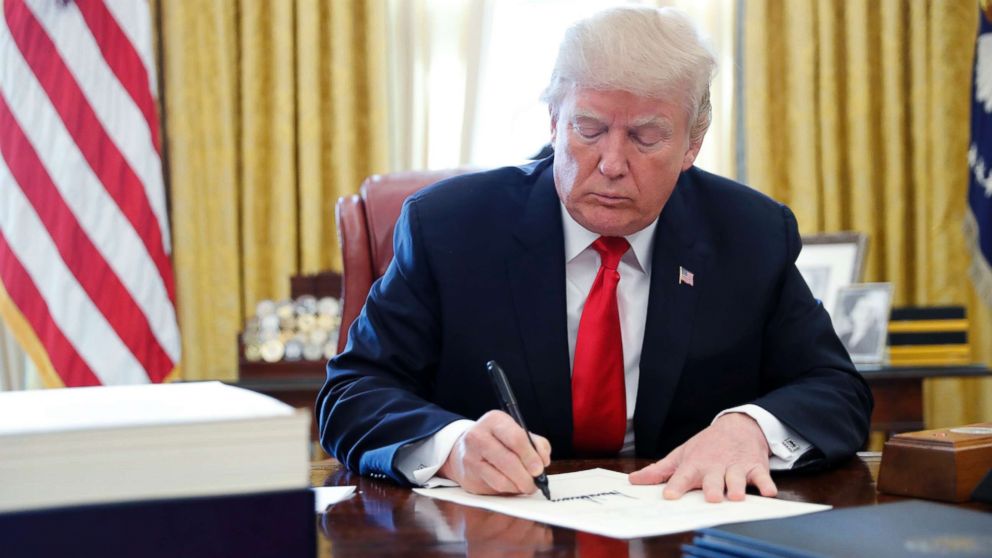 Trump's Order
In the order, Trump is expected to tell the Department of Education to consider the International Holocaust Remembrance Alliance's definition of antisemitism — which can include criticism of Israel — when evaluating discrimination complaints under Title VI of the Civil Rights Act.
Title VI bars discrimination based on race, color, and national origin at colleges and universities that receive federal funding. One official said Trump's order would make it clear that Title VI will apply to antisemitism as defined by the IHRA. That definition says antisemitism may include "targeting of the state of Israel conceived as a Jewish collectivity."
Attacks At Campuses
The spray-painted graffiti on the office walls of Elizabeth Midlarsky, the Columbia clinical psychologist and Holocaust scholar. The New York Police Department is investigating the vandalism. As a researcher of the Holocaust, Midlarsky has been targeted before. More than a decade ago, she discovered anti-Semitic fliers had been slipped into her mailbox and a swastika was painted on her office door.
A swastika was painted over a mural honoring the victims of the synagogue shooting at Duke University. Duke officials were quick to denounce the memorial being sabotaged, with the Duke president writing to campus that it was a "craven and cowardly act."
Three swastikas were discovered at Cornell University. Two were reported in residence halls, and the other was drawn in snow on campus. Ryan Lombardi, vice president for student and campus life, put out a statement to "express his revulsion" at the symbols.
A Jewish fraternity at Pennsylvania State University, Zeta Beta Tau, had its menorah vandalized and then stolen. The menorah was eventually recovered, but according to Penn State president Eric Barron, the menorah (and the Jewish community) had "lasting damage."
A University of Minnesota residence hall was vandalized with unspecified anti-Semitic messages. An email sent to the campus stated that the messages referenced Nazis and white supremacy and that the university is unclear on who is responsible.
Swastikas were painted on a campus landmark called "the Rock" at the University of Tennessee at Knoxville, including once after the students held a vigil for the victims of the Pittsburgh shooting. Interim chancellor Wayne Davis released a statement: "I want to make it clear that the university does not condone these actions or other acts of intimidation or intolerance. No one should feel unsafe because of their religious beliefs."
A student at Goucher College, in Maryland, was arrested for racist and anti-Semitic graffiti found in a residence hall. Fynn Ajani Arthur, 21, had allegedly painted a backward swastika in a dorm and targeted Latinx and black students. Arthur, who is black, later drew more swastikas around the building and wrote the last names of four black students, including himself.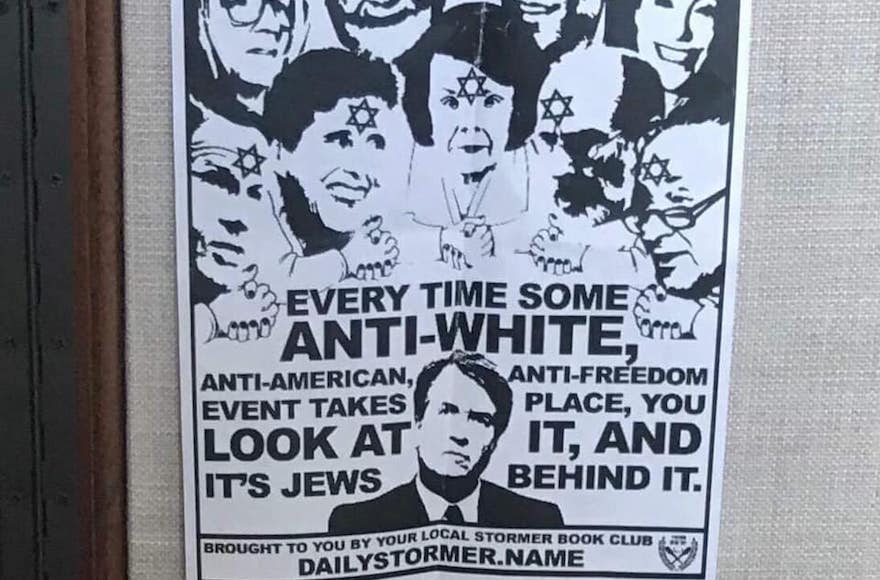 Fliers blaming Jews for the sexual assault allegations against U.S. Supreme Court Justice Brett Kavanaugh were found on the University of California, Berkeley, and Davis campuses, and at Vassar College and Marist College. They depict caricatures of Jewish members of the U.S. Senate, including Senator Dianne Feinstein, surrounding Kavanaugh. The signs proclaim "every time some anti-white, anti-American, anti-freedom event takes place, you look at it, and it's Jews behind it."
None of these include the almost daily attacks that Jewish students get from other students who scream they are fascist, occupiers, and virtually all these students are American.
One has to wonder, would these students be so accepting if someone accused all Muslim students of guilt a Muslim majority nation has done, do we take blaming all Jews for the actions of Saudi Arabia or Iran? We know if the roles were reversed, these students would be on national television, outraged announcers screaming about racism, but since it's against Jews, no one cares.
Any type of racism is wrong; we can hope that Trump will expand this one day to include the outright racist attacks against whites as well by far-left colleges.